Champion Victorino's Ekahi Pono
DNA-VIP
Bred by: Johnathen & Madelyn Victorino of Victorino's Kennel
Owner: Victorino's & Janice Briggs
Sire: Williams Red Rebel DNA-VIP
Dam: Victorino's Belle Starr DNA-VIP
Updated July 6th 210
Click Here to view Ekahi Pono's Pedigree
Victorino's Kennel is a Registered Trademark.
VictorinosKennel.com™ and All pictures and pages related to VictornosKennel.com are a trademark of Victorino's Kennel and may not be duplicated without the express written consent from the owners of Victorino's Kennel.






Victorino's Ekahi Pono, is major pointed in UKC and has only been to two shows in the Northwest.
Pono was our pick male and his litter mate sister Hoku Lele our pick female.
Both dogs have what it takes to be a champion in both UKC and ADBA
Just have to convince the owners to come to the shows and show them!
Proud Owner Janice Briggs
This dog is a total couch potato
Face it, It is not totally what you feed your dog nor a routine of different conditioning tactics.
It is the breeding that is number one in the way your dog will look!
So don't Email us asking what to feed your dog so it will look muscular like our dogs
" Genetics "
Victorino's American Pit Bull Terriers Bred to Perform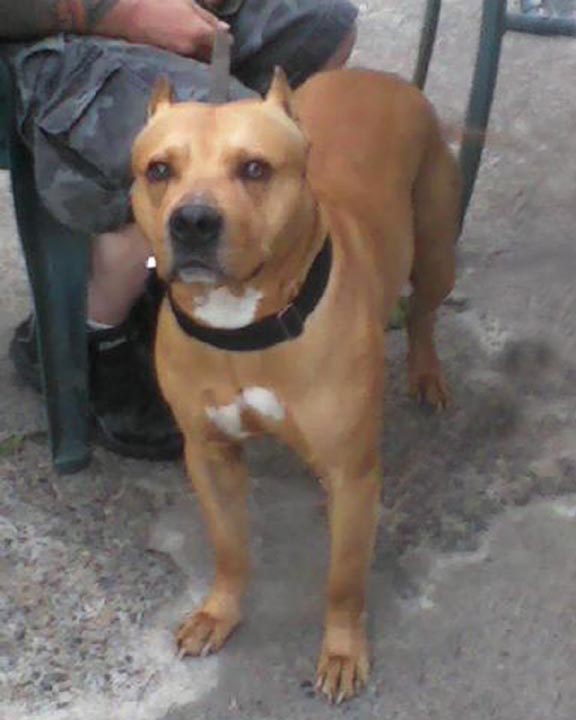 Phone Pick by Jaileigh, sent to me July 6th 2010