'PR' Victorino Rebel's Red Ace DNA-P
ADBA Conformation Grand Champion I & ADBA Weight pull ACE
UKC Conformation Champion & UWP United Weight Puller

Bred By: Johnathen & Madelyn Victorino of Victorino's Kennel
Owners: Tony & Michelle Wines
Sire: ACE UWPS UWPCHX UCD GRCH Victorino's Image of Rebel Jo CGC TT TC
Dam: Ruby Red Honey

CLICK HERE TO SEE PEDIGREE OF ACE
Updated 11/5/2013 RIP Ace
UWP GRCH."PR" Victorino Rebels Red Ace DNA-P, Pictured Above in his UKC form.
This Outstanding APBT is a one of a kind!
With a firm hand on the knowledge of the APBT breed and the Quality breeding, the Victorino's Kennel is proud to have Red Ace in the line of Quality Show and performance APBT'S produced by them.
Ace is Sired By proven Producer of Conformation Grand - Champions and Weight pull Champions.
'ACE' UWPS UWPCHX UCD GRCH Victorino's Image Of Rebel Jo DNA-P TT CGC TC

When Your dog is in ADBA condition there is no were to hide faults of the Conformation of the dog.
This is a well condition APBT
Below are photos I took of Victorino's Rebel's Red Ace, in my yard just before Tony and Michelle took him to the ADBA Nationals.
ADBA FORM!!
A CUT ABOVE THE REST

It takes a special dog to compete in both venues and do it very well.
Head studies of Victorino's Rebel's Red Ace
Over the years I have enjoyed taking pictures of all the dogs we have produced here at Victorino's Kennel
I personally made copy's for the owners to enjoy. But have the negatives and copy rights to the pictures I have taken.
They are legally my photos and would appreciate that they do not end up all over the internet on watches t-shirts and others web pages to promote sales.
Hope you enjoy the photos as much as I did taking them.
I've taken photo's of Victorino's Rebel's Red Ace in his UKC form
Off the the couch the basic body structure and muscle tone for Victorino's dogs
GR CH "PR" Victorino Rebels Red Ace
At the Texas Black Gold APBT Club of TX
.
Best Of Show Win 3/25/2000

Honorable Judge Ronnie Ewing
Best of Opposite
Win 3/26/2000
Honorable Judge Rodger Scott
Thanks to the Judges!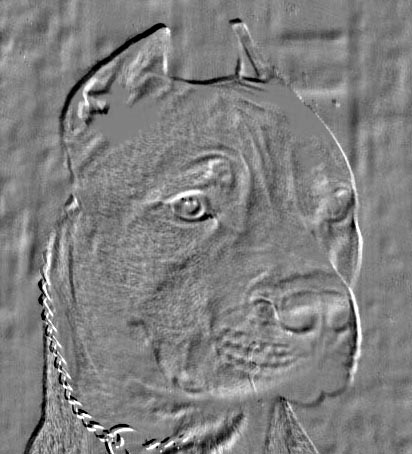 GR CH "PR" Victorino Rebels Red Ace
CH of CH WIN
At the Golden State APBT Club of CA
.
Thank You!
Honorable Judge Ed Hinkle
The Victorino's Would like to take this opportunity to give our thanks to
Anthony and Michelle Wines for their outstanding promotion of Red Ace!
THANK YOU BOTH !!!
Below you will see some of Ace's wins over the years.
"PR" Victorino Rebels Red Ace
Taking Best Male in UKC
Honorable Judge Marvin M. Brown
February 13, 2000
ADBA Conformation Grand Champion Victorino's Rebel's Red Ace
Condition Alert and Healthily

"PR" Victorino Rebels Red Ace
UKC SHOW CASCADE APBT CLUB Reserve Male
Honorable Judge John Stroleny
February 13th, 1999
Victorino's Rebels Red Ace

Oklahoma 1999 ADBA Nationals

With Owner Anthony Wines
Victorino's Rebels Red Ace
Beaver State American Pit Bull Terrier
Victorino's fount Yard 1999, Photos by Madelyn Victorino
Evergreen State APBT Club ADBA SHOW
Victorino's Rebel's Red Ace taking another
Champion of Champion cup!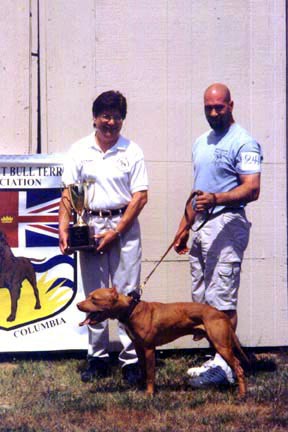 Amy G. Burford of ADBA
Champion of Champion cup!
British Columbia
Above you see Amy G. Burford giving Ace a Champion of Champion win.
This is a very big honor for us because Amy is the person who teaches all new ADBA Judges what and how to interpret the ADBA standard.

Victorino's Kennel is a Registered Trademark.
VictorinosKennel.com™ and All pictures and pages related to VictornosKennel.com are a trademark of Victorino's Kennel and may not be duplicated without the express written consent from the Owners of Victorino's Kennel.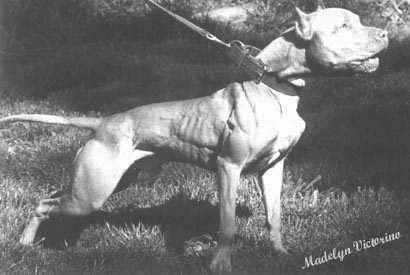 GRAND CHAMPION 1 ACE of ACE "VICTORINO'S REBELS RED ACE"
American Dog Breeders Association
Featured "Ace" with this photo as their centerfold dog in the Fall 2005 Issue of the
American Pit Bull Terrier Gazette Volume 30 Issue 1