CH 'PR' Victorino's Hemolele Anela CGC TC OFA (GOOD) OFEL
Translation: Holly Perfection Angel
Sire: Ace of Ace UCD UWPS UWPCHX GRCH 'PR' Victorino's Koa Pu'uwai CGC TT TC DNA-P OFA
Dam:UWP UCD CH Victorino's Ku'u Ipo Lani CGC TT TC OFA (GOOD) OFEL
Bred By: The Victorino's Kennel
Owner: Adrian & Jack Pooler
CLICK HERE TO VIEW PEDIGREE
UPDATED 9/19/2005
Hemolele, taking her first Champion of Champion win
WAY TO GO!!!!
The Victorino's would like to Thank Adrian and Jack for the work in the promotion of Hemo.
Thank you both for Showing a Victorino Bred dog


Hemolele's first breeding will be with
Ace UCD GR CH Victorino's Image of Rebel Jo DNA CGC TC
2005 check our breeding page.
Hemolele Anela has completed her Championship in the UKC. She received her Temperament Certification and her Canine Good Citizen.
With Champion of Champion Wins towards her Grand and has only been shown in a radius area of 150 miles around her home . We have Large Ch of Ch classes in Washington and Oregon.

DRIVE
INTENSITY
LOYALTY
TEMPERAMENT
INTELLIGENCE
STRUCTURE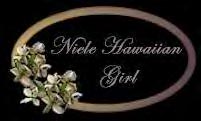 Victorino's Kennel is a Registered Trademark.
VictorinosKennel.com™ and All pictures and pages related to VictornosKennel.com are a trademark of Victorino's Kennel and may not be duplicated without the express written consent from the owners of Victorino's Kennel.