ACE UWPO UWPCHX 'PR'
Victorino's Malia
Bred by: Johnathen & Madelyn of Victorino's Kennel
Owner: Clifford & Eileen Daniels
Sire: ACE UWP CH 'PR' Victorino's Silent Thunder DNA -VIP
Dam: 'PR' Victorino's Lei Nani DNA-VIP
Click Here to View Malia's Pedigree

Update on 9/19/2005
Malia had to prove to her family that she was just as good as IZ
For weeks she stayed home while Victorino's IZ got to practice weight pulling at the Victorino's Home
She would cry when they packed up the truck to come weight pull and she would sniff IZ when he got home.
Dogs are too much like children, you can't play favorites or leave one out.
She should them all .... Ending up at #8 on the top 25 UKC weight pull dogs for 2004
# 8 with not attending as many show as she could have!
Malia, is quite, loyal and loving, but is still all pit bull heart and sole.
Alert and agile always on the guard nothing gets by her.
Malia is the second Victorino Bred Dog owned by the Daniels

Here is Malia doing what she does best Giving the Males a lot to think about!
She has put the boys to shame more then once.
Never under estimate the power of a real bitch!
She is at all the shows and practice pulls now!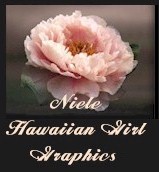 Malia, awaits for her turn on the weight pull cart.

All Photos on this page are taken by Madelyn Victorino of Victorino's Kennel
Victorino's Kennel is a Registered Trademark.
VictorinosKennel.com™ and All pictures and pages related to VictornosKennel.com are a trademark of Victorino's Kennel and may not be duplicated without the express written consent from the owners of Victorino's Kennel.