Check out our Weight Pull Page to see Legit.
Legit Pulls for UKC, ADBA & IWPA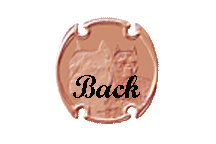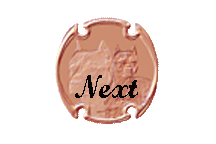 U-AG1 UWP UCD GR CH 'PR' (Victorino's)Triple LegitOFA DNA-VIP
Sire: ACE UWPS UWPCHX UCD GRCH Victorino's Image Of Rebel Jo TC TT CGC DNA-P
Dam: CH 'PR' Victorino's Bright Star Light TC TT CGC DNA -P OFA good OFEL
Bred by Johnathen & Madelyn Victorino of Victorino's Kennel
Owned by Robert and Jenny Bober
Page Updated on9/19/2005
CLICK HERE TO VIEW PEDIGREE
Triple Legit has movement that sends chills down your spine. Spectators on the ring side complement on the movement, and how happy he looks next to Rob.
If you have ever been to a UKC dog show, you would have probably heard along ring side "this is a AST judge" or "this is a Pit Bull Judge"All we can say is For those AST judges "when you are looking at Legit there can be no doubt in your mind that he is One hundred percent AMERICAN PIT BULL!"
On February 17th. 2002 at the Cascade APBT Club show in Ridgefield Washington, Legit took a Best of Breed over 35 APBT's.
Thank you Judge Debbie Curtis.
On April 27th. 2002 California Tri State APBT Club
Triple Legit Took Best Of Breed over 46 APBT's
Thank You Judge Gary Stephens
Legit took a Champion of Champions win under Honorable Judge Megan Keefe. The following day Legit also took Champion of Champions, Best of Breed, and Best in show, under Honorable Judge Dennis Morgan. Legit was the first UKC Champion, Grand Champion, United Companion Dog and Agility I, produced by Victorino's Kennel. We would like to thank the owners of Legit, Robert and Jennifer for promoting Legit; and sticking with the shows even with all the politics that may have been holding you back from finishing Legit sooner.
Robert & Jenny,
Thanks for your time and effort in the promotion of Triple Legit. We knew he was a Champion the day he was born ~ He just needed the right owners to prove it.
Thanks to the both of you for not giving up on him!
~The Victorino's
Victorino's Kennel is a Registered Trademark.
VictorinosKennel.com™ and All pictures and pages related to VictornosKennel.com are a trademark of Victorino's Kennel and may not be duplicated without the express written consent from the owners of Victorino's Kennel.